Cabling and Wiring
Pre Construction OR Post Construction

. No Job Too Big or Small!
Data, Video & Voice Cabling Services
Our professional network cabling services include network and data cabling, server rack cabling, cable and wiring repairs, structured cabling, video and security cabling.

Pre or Post Construction, no need for wires popping out of walls and laying all over the floor. Our technicians have the experience to do the job properll, we come with the right tools and equipment to do the job right, the first time. That is why we guarantee our work!

We offer professional-quality voice and data networking, cabling, and wiring services to many different sectors, including but not limited to:
Retail Stores
Educational Institutions
Health Care Facilities
Hotel and Hospitality Facilities
Commercial Properties
Home Office
We have highly qualified technicians with specialties in the designing, installation, implementation, and servicing of sophisticated and functional networking systems that are specific to your requirements and environment. We do cabling jobs of all sizes before or after construction finishings.

Tired of dropped video or choppy voice calls over unstable wifi connections? Let us hard-wire your essential office space for realiable communications moving foward.
Get Started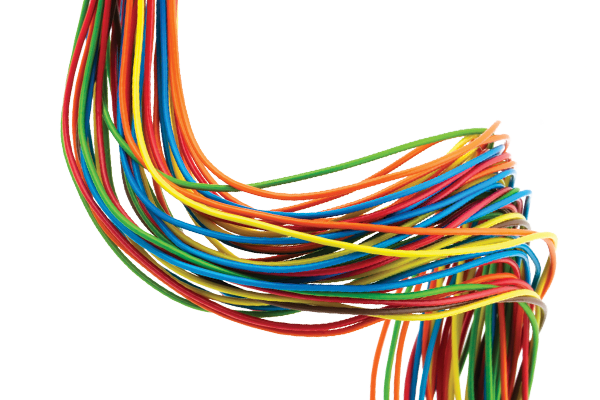 Professional Data & Voice Cabling Services
We offer our clients cabling and wiring services across many scenarios, most common are the following three:

Cabling a New Location- If you are moving your business to a new location, then we can assess what you are going to need there and then design and implement a cable network system that gives you the ideal combination of reliability and functionality. Our low-voltage cable technicians then professionally install as well as wire the network system, testing to make sure everything works just like it needs to. We even run a final certification to formally label every cable and port.

Company Relocation- We take full responsibility for all your cable and networking infrastructure, helping make your transition a smoother experience. We're able to set up your new network system as well as install all the necessary backbone cables for a new in-office infrastructure.

Improve An Existing Location's Infrastructure– We can transform your current wiring infrastructure while minimizing any business operation disruption. We'll do diagnostics, repairs, and stabilization work on an existing system to improve and also enhance the structure by using contemporary technology and high-caliber products. Whether it is video cabling, fiber optic installation, or just simple CAT 5e or 6 cabling, we're able to handle all your voice and data networking needs. Our cabling and wiring services are available as a standalone services or included in a more comprehensive design and implementation package business or establishment may need.
EXPERIENCED TECHNICIANS
6 MONTH SERVICE WARRANTY
SAVE MONEY